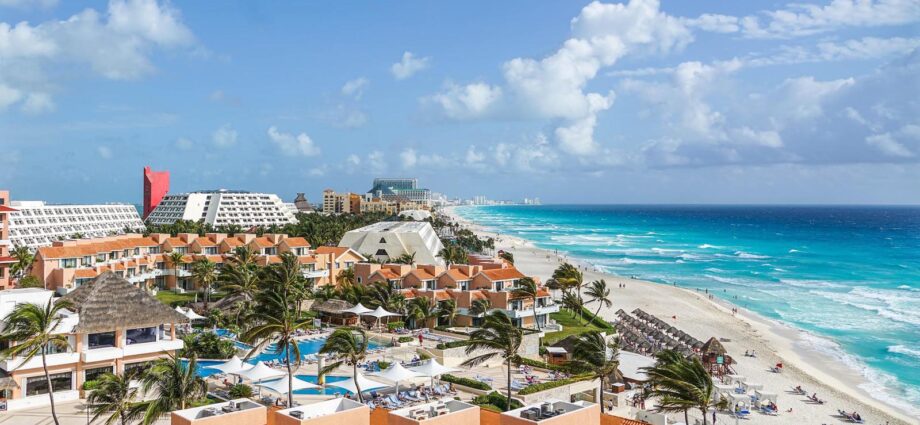 Cancun is known all over the world for its breathtaking white sand beaches and captivating azure blue water. Natural wonders, Mayan culture, water activities, and adventure await you. International cuisine, outstanding golf courses, modern wellness facilities, exclusive retail centers, traditional handicraft markets, and shows, bars, and nightclubs all contribute to the city's legendary nightlife.
Cancun is known around the world for its stunning fine white sand beaches, captivating turquoise blue water, and unrivalled weather, as well as great air and land connectivity and first-class hotel infrastructure, making it one of the best tourist destinations in the world.
Xcaret Cancun Tour is a one-day park, you may be able to complete all of the activities in a single visit if you plan ahead of time. For this, we recommend that you download the Xcaret app for Android or iOS. There is a full map of all of our activities, as well as their schedules, in it.
On your next vacation, visit Ventura Park Cancun for the most exhilarating Cancun activities! With this all-day trip, you'll have plenty of time to enjoy every ride, water slide, and pool at Ventura Park. There's also unlimited food and drinks!
You can spend the morning topping up your tan at Wet n' Wild Cancun's pools and water slides, then enjoy lunch and a few drinks at any of Ventura Park's bars or restaurants, and finally have a blast at the Underworld's video and laser games.
Isla Mujeres Day Tour is a lovely, active, and reasonably priced getaway. It's also worth spending more than a day here, even if it's a great day trip. If you wish to remain longer, the island offers a variety of hotels, resorts, and rental apartments. A full-day catamaran excursion to Isla Mujeres is the most convenient method to schedule a day vacation to the island. However, you may take a ferry to Isla Mujeres and spend the day seeing everything the island has to offer.
Final thoughts
Cancun is a tourist destination where you may have unique experiences and find activities to suit all interests, including the Xcaret Cancun Tour, a water, theme, entertainment, and eco-archaeological park known for its beauty and spectacular night show that reveals and exalts Mexico's past. On the other hand, we have Ventura Park Cancun, which is Cancun's largest family amusement park, with attractions for people of all ages.
You can enjoy its Wet'n Wild water park, as well as zip lines, go-karts, roller coasters, and a delectable buffet, among other things. Finally, the Isla Mujeres Day Tour, where you will enjoy the beautiful blue water and adjacent reefs, as well as the Beach Club, where you will be offered loungers and chairs, is a must-do excursion. You'll also enjoy the great buffet, and you'll have some free time at the end of your stay at the Beach Club to explore the island's core. The Cancun is a good place for fun and adventure.