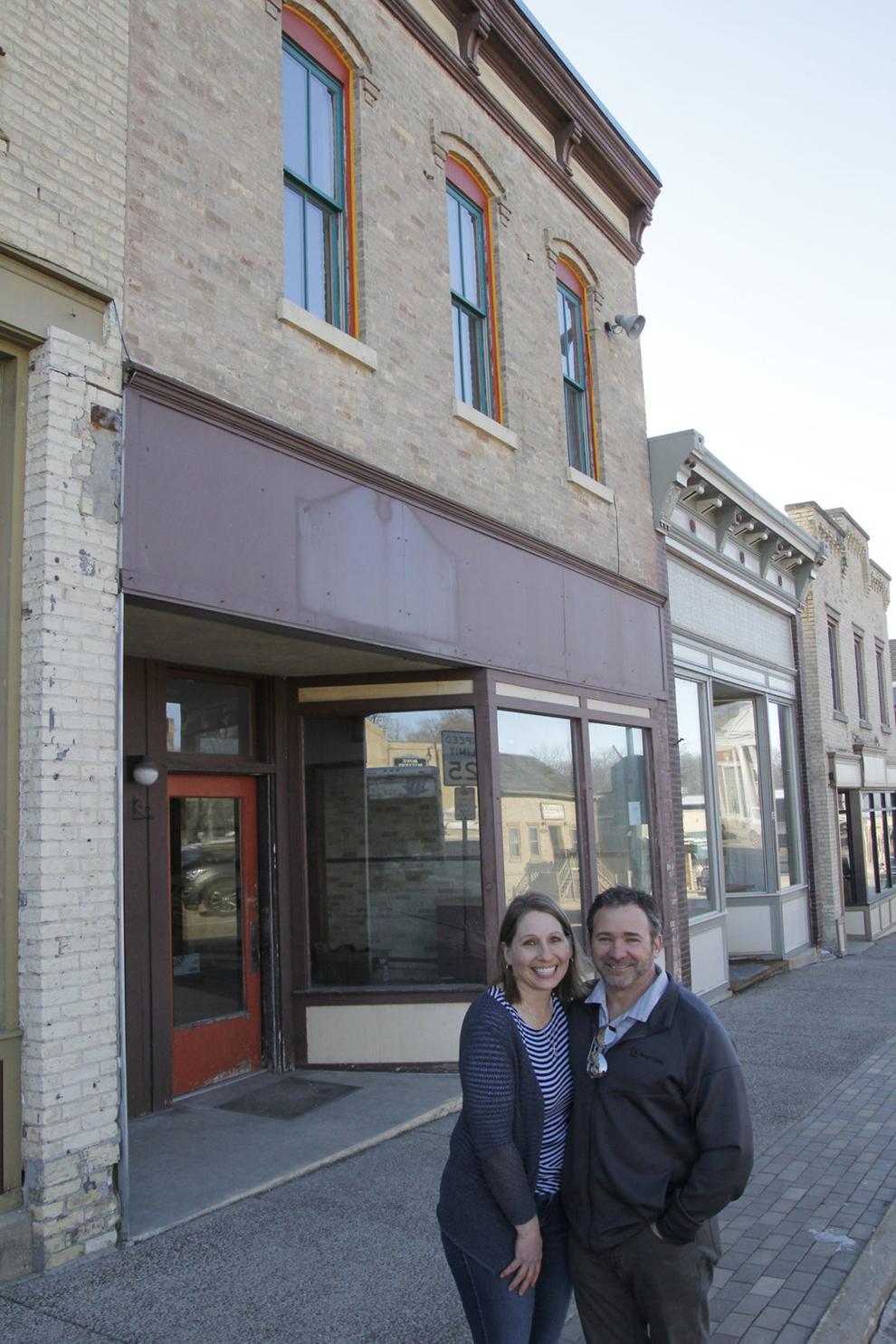 The owners of a local wedding barn, who have deep family roots in Cambridge, are bringing a hotel back to the village's historic Main Street area.
Tony and Mandi Buonincontro are renovating a long vacant, deteriorated 131-year-old building as a two-story boutique hotel with six guest rooms and suites.
Cambridge Historic Inn, that will have a vintage 1920s feel, is expected to open by November.
Cambridge's last downtown hotel closed more than 50 years ago. It opened in 1880 across the street from the site at 117 W. Main St. that the Buonincontros bought in December. It was razed in 1969 to make way for an addition to Badger Bank, 102 W. Main St.
There have long been and currently are bed and breakfasts in the village, farther east on Main Street. And there are two motels west of downtown.
The 3,000-square-foot building the Buonincontros are remaking was constructed in 1890. Its street level retail space has been many things including a general mercantile, hardware store, men's clothier, meat market, sporting goods shop, a variety of grocers and a home decorating center. Its most recent occupant, Sienna River Gallery, closed about 7 years ago.
The second floor, meanwhile, is known to have housed the Cambridge village clerk's office and a hair salon. And for about 50 years the most ornate second-floor space, that the Buonincontros are remaking as a 3-room guest suite, was the office of prominent local attorney Earl Munson.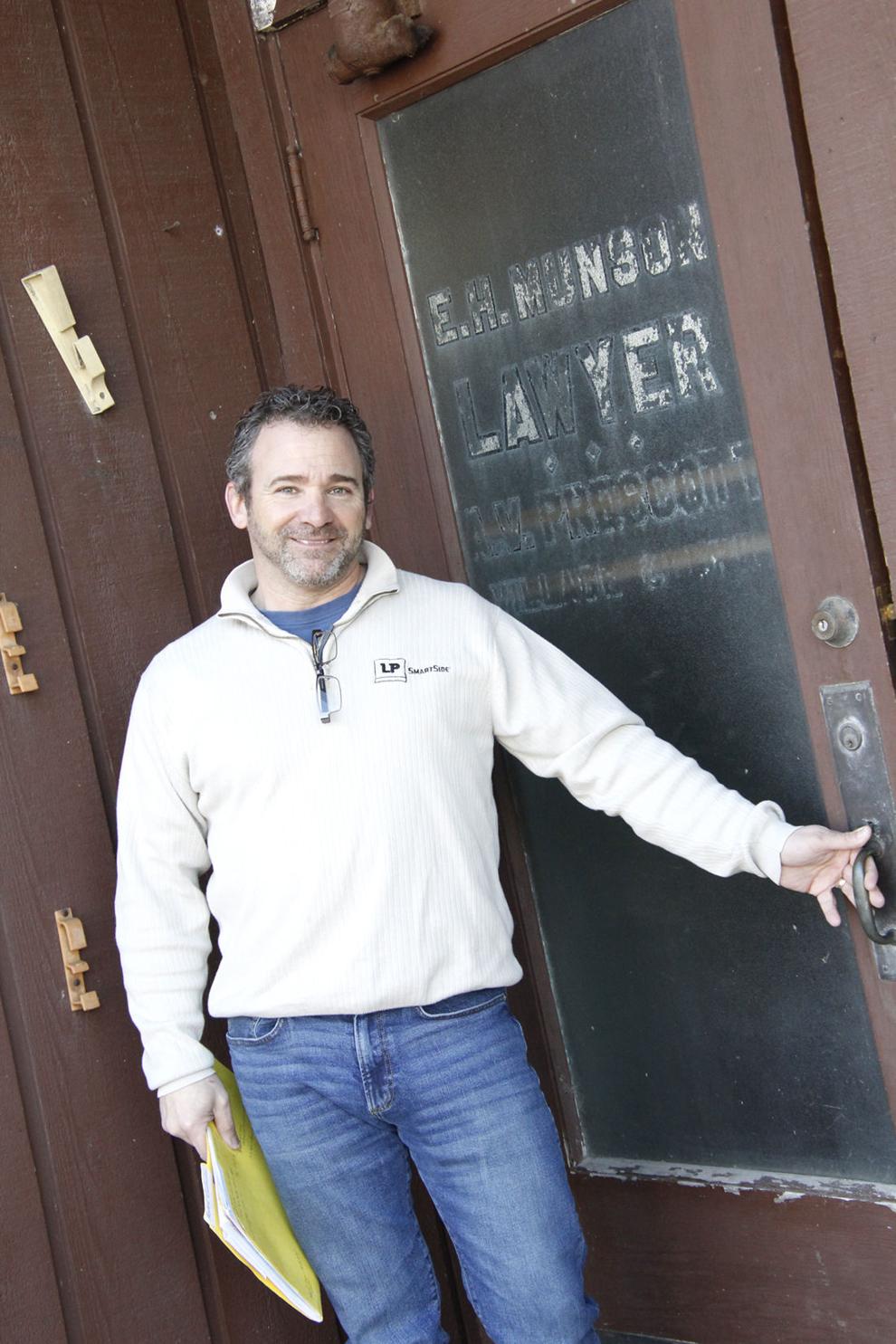 Munson was a lifelong area resident, a 1921 Cambridge High School graduate born in London in 1903. He was active in local, Dane County and statewide politics, serving as the longtime president of Cambridge State Bank, as Cambridge's village president and on the Dane County Board. He ran for both the state Senate and for Wisconsin lieutenant governor on the Progressive ticket in the 1930s. Munson was married to the former Ingeborg Fosdal, also a prominent local family. He died in 1985.
Munson's former office, and the other second-floor spaces, all have west-facing windows, a rarity on Main Street that allows for abundant daylight and provide an egress required by modern building codes, Tony Buonincontro said.
The building "has been so many things," Buonincontro said. "Twelve different businesses, at least."
But, he said, "it's never been a hotel."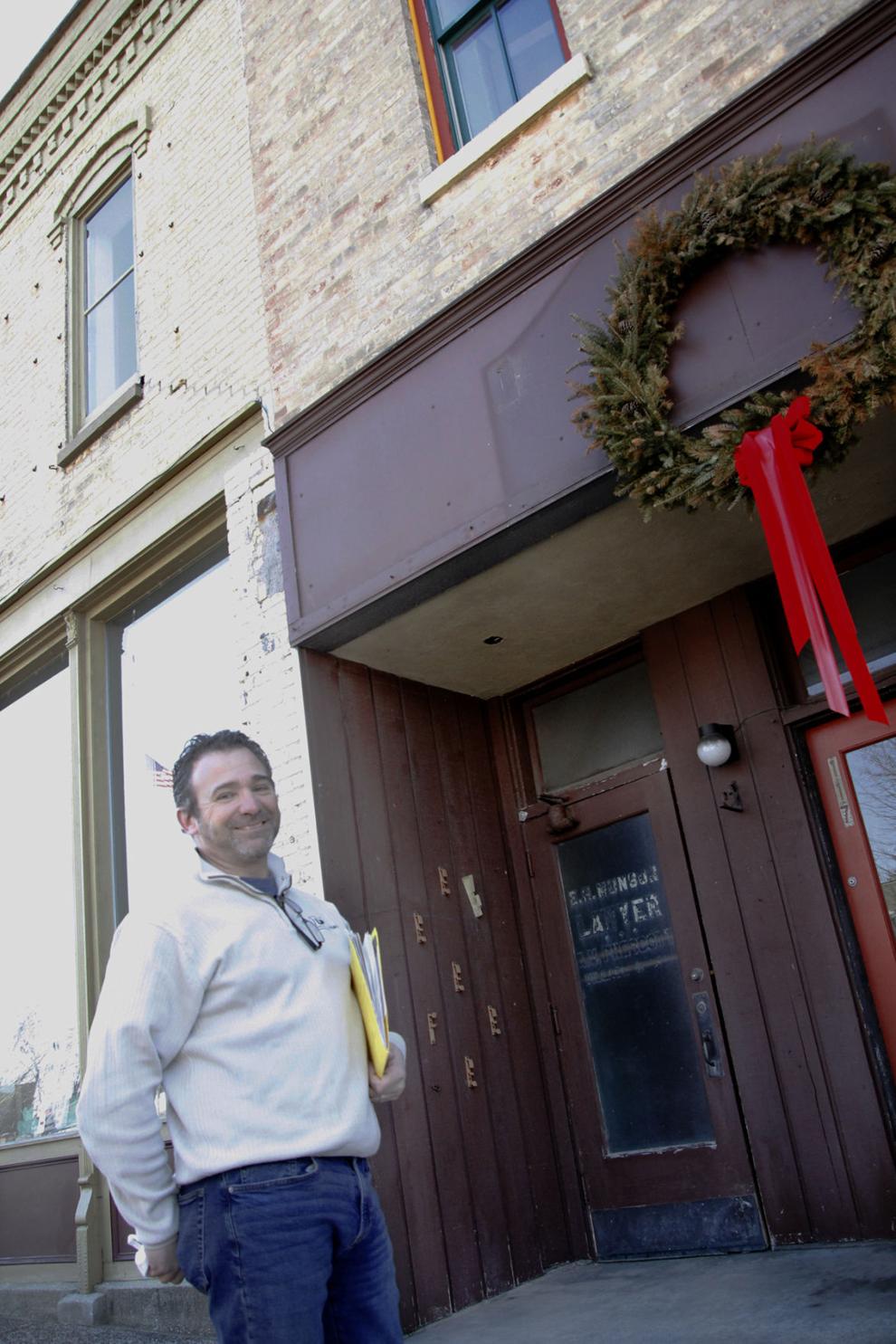 Until last month a hotel wasn't, in fact, allowed downtown under Cambridge's zoning code. Aware of the Buonincontros' plans, the village board voted unanimously on Feb. 9 to update the zoning code to allow a hotel to operate in the historic Main Street area with a conditional use permit.
They are now working with an architect "to figure out how to make an 1890s building compliant with (state building) codes, without destroying its historical nature," Tony Buonincontro said.
He said they hope to request the conditional use permit from the village in mid-to-late March.
The couple are no strangers to the local area.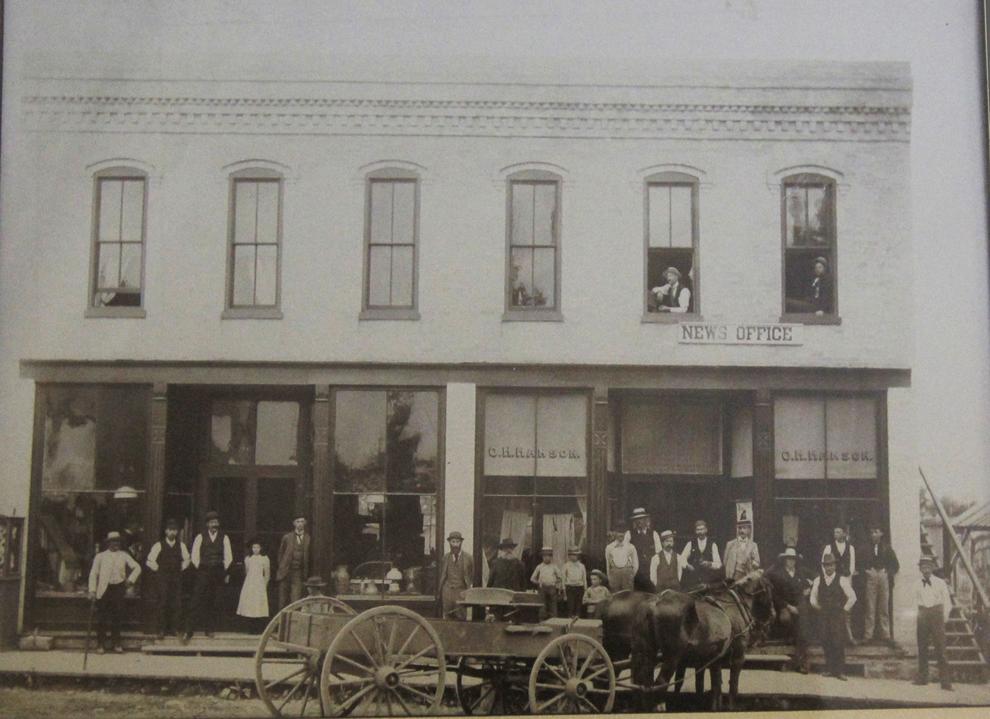 Tony Buonincontro grew up in Fort Atkinson. And Mandi (Scott) Buonincontro is a CHS graduate whose family has farmed here for generations. Her great-grandparents once owned the mill that today is PLOW restaurant, 159 W. Main St. Her mother once owned a craft store in the village called Homespun House. And former longtime Village President Eileen Scott was her great aunt.
"I am so excited to be back working so closely with the town that I grew up in," Mandi Buonincontro said this week.
The couple has operated a rustic wedding and event barn, Villa Buonincontro, midway between Cambridge and Fort Aktinson for 10 years.
Their vision is to direct families to the hotel who have booked weddings. Tony Buonincontro said they sees great potential to book the entire hotel to one wedding party or one family at a time.
They also hope to draw guests who are coming to Cambridge for outdoor activities like mountain biking at CamRock County Park, or to just enjoy downtown.
The hotel, the Buonincontros predict, will prove key to the Cambridge business community's ongoing efforts to draw tourists.
"This is what our town was missing," Tony Buonincontro said. "It's what we have needed for years."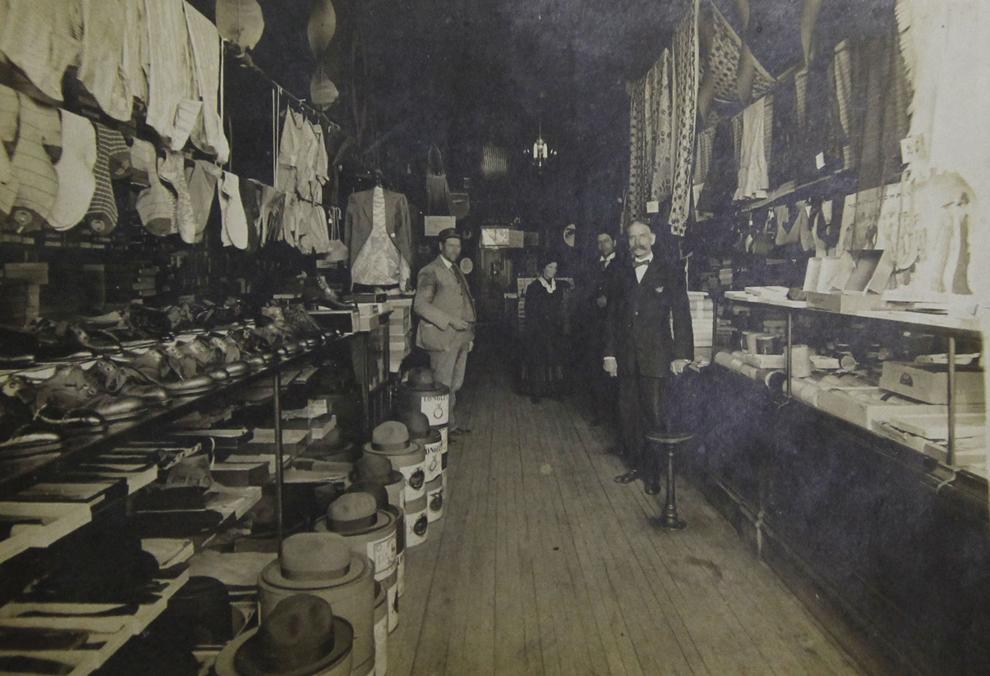 Hotel bookings will be done entirely online and there won't be staff on-site. Access will be through remotely-provided keycodes and housekeeping will turn over rooms after guests depart, not daily.
Neither will there be onsite food service; the goal is for guests to walk to downtown restaurants, cafes and coffee shops or to cater in food from those businesses.
There will be a common area on the main floor, looking out on Main Street, with a fireplace and seating where guests can gather. And two of the rooms will have small kitchenettes, where food can be prepared for a gathering.
The enclosed staircase to Munson's office – that's also the only access to the second stories of several adjacent buildings owned by others – will be replaced with a modern "grand staircase" the Buonincontros said.
Their hope is for the new staircase to make for a "glorious" entryway that compliments the vintage 1920s decor of the entire hotel.
All of the guest rooms will have new modern bathrooms and two will be fully handicapped accessible.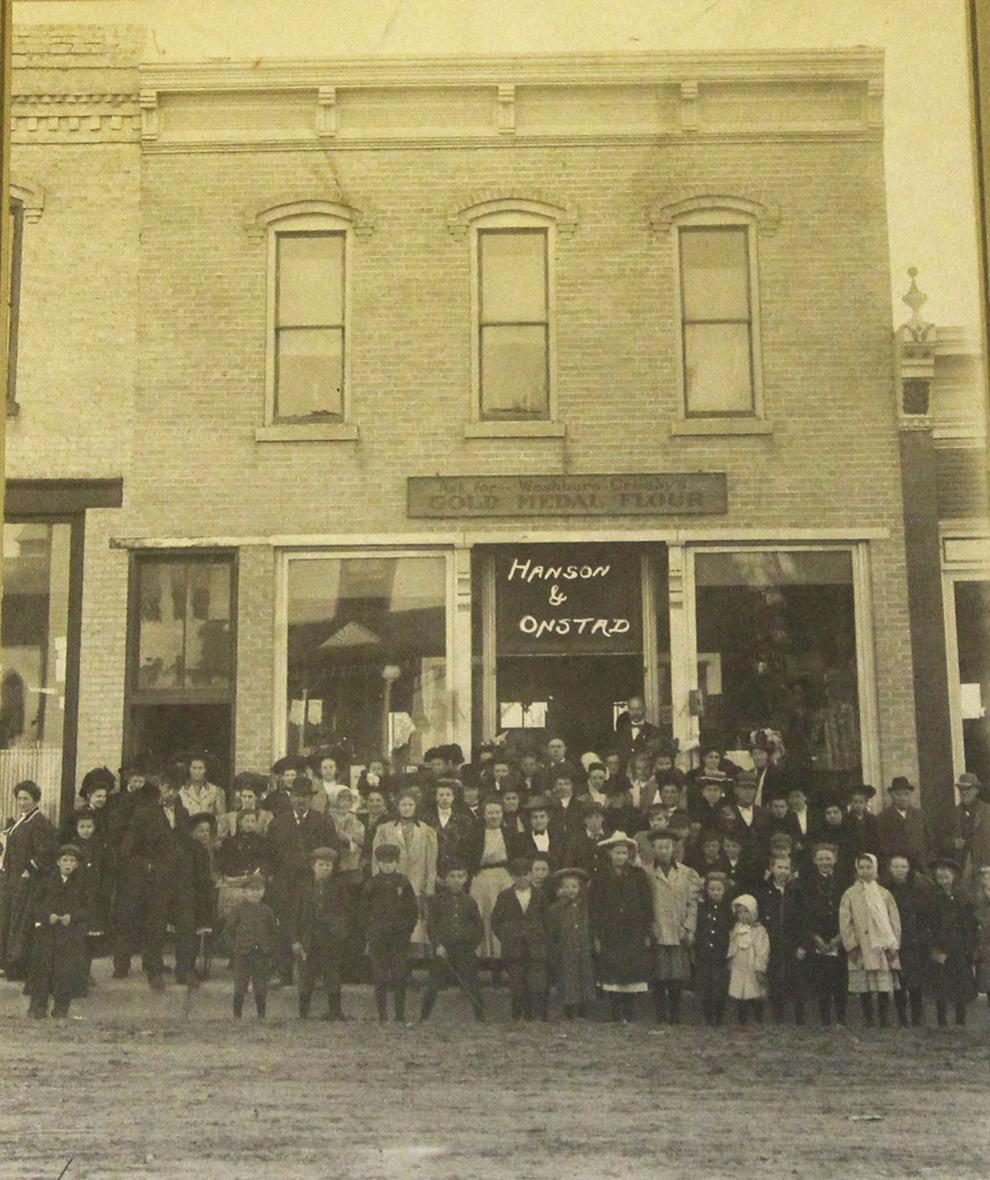 Before it can open, the building needs extensive restoration, much of which is already underway.
Since December, the Buonincontros have replaced the entire roof and gutted and replaced rotted ceilings and floors. Non-original walls are being peeled back to reveal original brickwork, including brick archways over tall windows.
They said preserving brickwork is a priority.
"If there's brickwork exposed it's staying exposed," Tony Buonincontro said.
They are taking pains to retain original woodwork and decorative plasterwork in Munson's former office.
Tony Buonincontro said the building was in dire shape, "almost beyond repair." Portions of it were collapsing and threatening to take with it walls shared with owners of abutting buildings. One more year sitting vacant and it may have had to be condemned, he said.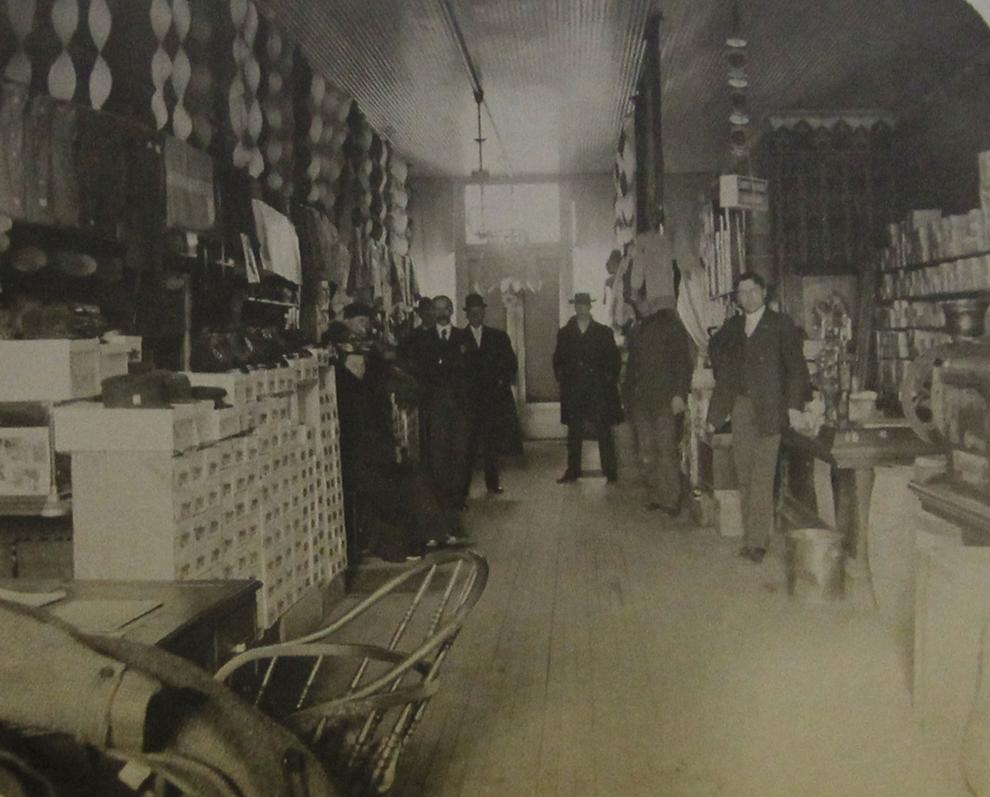 Now, little by little, it's rising again.
This week, a tall stack of wood slats sat ready be installed, to replace portions of original ceiling that had either rotted away or been removed by previous owners.
The Buonincontros envision naming guest rooms after historic local figures like A.C. Amundson, a Cambridge doctor who bankrolled the building's construction in 1890 and leased space to its early retail occupants.
Mandi Buonincontro she's excited to apply her love of history to research families she heard about growing up.
"We'd love to showcase the early days of Cambridge through pictures, postcards and memorabilia, throughout the hotel," she said.
She invited community members to share photos and artifacts.
"When we understand the past, how we've evolved through the efforts and dreams of those who came before us, it helps us to dream…for those who will come after us," she said.
Tony Buonincontro said he began thinking about restoring a Cambridge-area building as a hotel after staying at a similar site last fall in west-central Wisconsin.
Soon afterward, they made an offer on the former Sienna River Gallery building. He said they are "really excited," to be downtown Cambridge's business owners, joining a group they have "immense respect for."
Existing business reaction
Other Cambridge business owners said they're excited, too, for the hotel to open and for what its presence might contribute to downtown.
Cathy Yerges, owner of the Cambridge Market Café, 217 W. Main St., called it "a great addition," to Main Street.
"We look forward to possible future collaborations to bring dining options, wine-tasting events," and other special event to hotel guests, Yerges said. "I thank Tony and his family for making such an investment in Cambridge."
Dusty Rogers, owner of Details Boutique and the soon-to-open Revive Salt Room & Sauna in the Galleria 214 Building at 214 W. Main St., said she's been inspired by the Buonincontros' "creativity and willingness to not only bring an empty Main Street building back to life, but to also put it to work and to fill it in a way that adds value to our beautiful historic downtown."
Karen Anderson, who owns Kaleidoscope Fibers, 131 W. Main St., said a boutique hotel fills a need in Cambridge.
"There are many events and event venues that would benefit from having lodging available," right in Cambridge Anderson said.
"I think anything that brings more people downtown would be very welcome," Anderson added.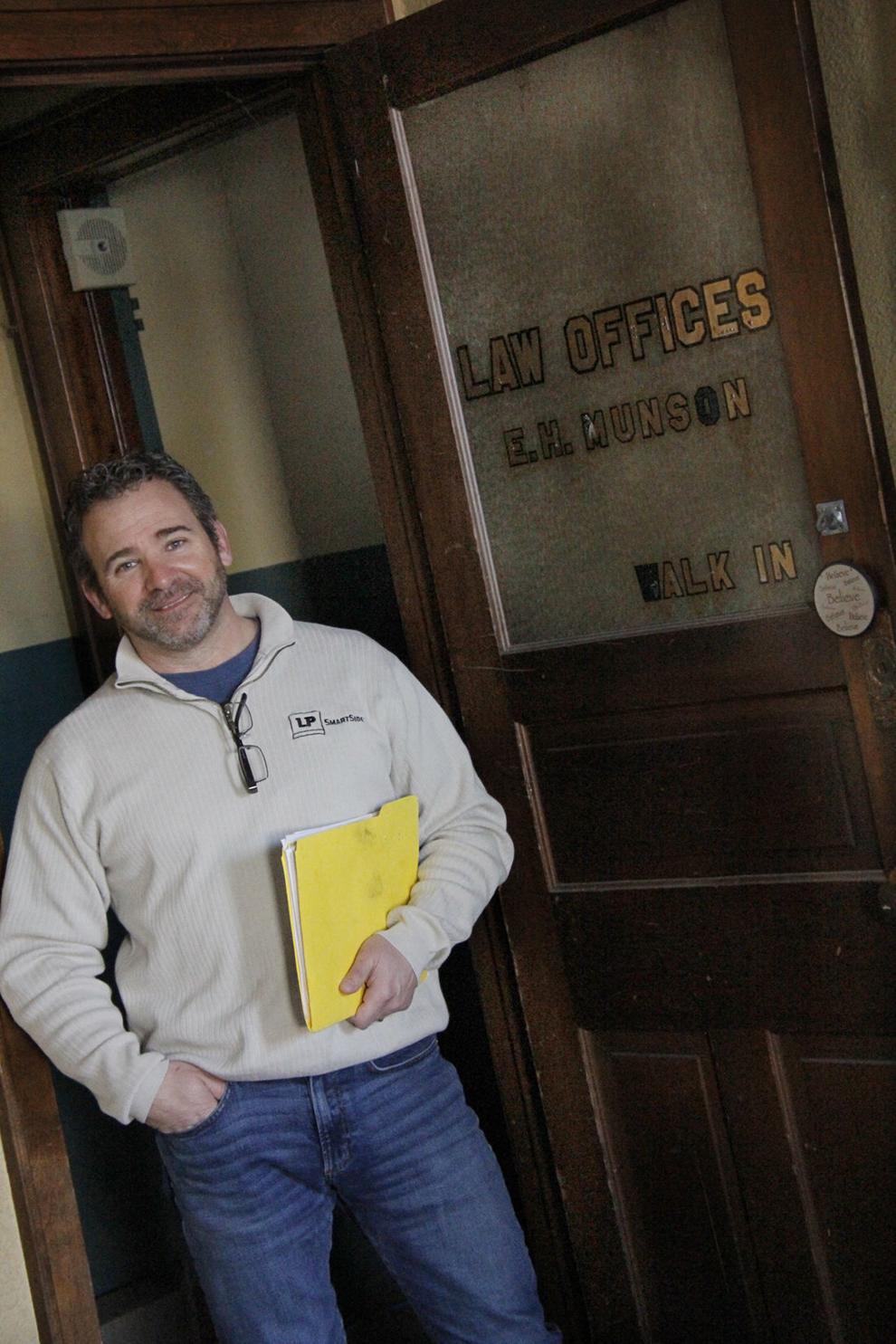 "I am very excited for the new boutique hotel and the impact it could have," said Beverly Semmann, owner of Rowe Pottery Works, 110 E. Main St. "It is great to see a business owner and local community member have the vision to renovate one of our vacant buildings on Main Street. The time and money it takes to get them back to code and in usable condition is quite an undertaking, I know from experience."
"I commend them for taking this project on. A downtown boutique hotel will allow visitors to spend more time in our town and to experience all we have to offer. I can't wait to watch it take shape," Semmann added.
And Cambridge Village President Mark McNally said while there are still many steps and approvals required before the hotel can open, the vision is exciting.
"A new hotel promises to be a great addition and their commitment to showcase other businesses including local food and restaurants is welcome. I am looking forward to seeing the finished product," McNally said.