By way of Sunday Miscellany on RTÉ Radio 1, artist Gary Coyle remembers his time as a coat checker though an art college student in New York in the 1990s – hear to Horace above…
The day just after I arrived in New York in July 1990, I started off on the lookout for a position, attending to the relentless New York vital of producing funds, and which did not halt until finally I left nearly 4 a long time later.
Above that summertime I had a dizzying array of careers. The first was as a waiter, which lasted for all off 3 days right before a mixture of my incompetence at what it entailed and my intolerance of the crankiness of some of the prospects, arrived to a head. I give up right after a row with another person who wished the savory omelette, but without having the egg. A speedy succession of other work adopted: as a home furnishings mover – a hellish work of each day climbing the equivalent of Croagh Patrick although lugging heavy household furniture in 35 degrees of warmth as a concentration group digital camera person, as an place of work temp, and as painter and decorator.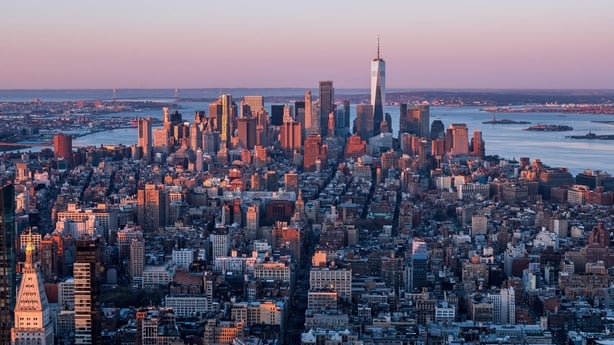 And then lastly that autumn I came on a task that equipped in with my life as it was then… currently being an art pupil by working day and a coat look at by night time. Awful pay back but the suggestions had been fantastic.
My coat examining position was in a major gleaming …Midtown hotel – and I worked at all types of activities there: dental conferences, the ubiquitous bar mitzvahs, charity bachelor auctions – feel Like Island crossed with the Ballinasloe horse honest. I got a intriguing perception into The united states: simultaneously so acquainted and so alien. I was invisible, a drone, attending to the whims of the rich.
No one tipped improved or for that make a difference much more ostentatiously than the mobsters. All pulled out of enormous invoice folds of dollars, 10 in some cases 20 bucks per coat…
Listen to much more from Sunday Miscellany below.