The Pelham Hotel, a 65-place boutique residence on the corner of Magazine and Frequent streets, has reopened after completing a $3 million makeover.
The Pelham, which was once the web site of a plantation owned by Jean Baptist Lemoyne de Bienville, founder of New Orleans, has been by means of many manifestations via the a long time. In the mid-19th century it was the house of James Caldwell, a theater impresario who named it Pelham Manor in honor of a single of the most famous actors of the time, Alan Pelham.
A pandemic discount
The lodge was sold by David Francis in December 2020 for an undisclosed value to a consortium comprised of ASM — itself a joint venture of The Allen Morris Corporation and Stormont Hospitality Team — and professional real estate financial commitment company Black Salmon.
Francis had acquired the lodge in 2011 for just over $3.4 million.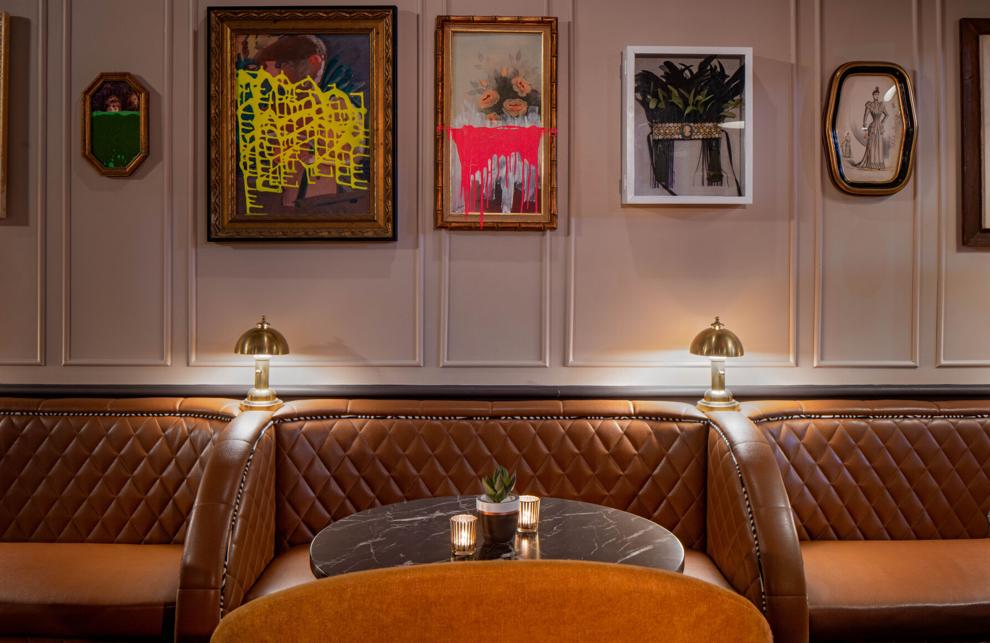 The ASM consortium was place collectively with the intention of investing $300 million in accommodations that had been obtainable affordable because of the COVID-19 pandemic. The Pelham was the to start with resort the team acquired and they now have a portfolio of nine qualities, mostly in Florida and Ga.
Allison Barnette, the Pelham's new standard manager, mentioned the revamp sought to perform off the property's origins in the course of a period when theater was flourishing in New Orleans.
For case in point, Suomi Design and style positioned outsized mirrors and local artwork all over, and there are a great deal leather-based and normal woods with "an artisan-built overall look" in the furnishings.
Artwork consists of the operate of regional painter Webpage Goss and designer Vanessa Watts, of Watts & Grey, with products like salvaged parts and canvases showcasing dripping fluorescent paint.
A room with a look at
Design functions in visitor rooms contain 18-foot ceilings, 10-foot home windows, oversized decorative mirrors and vintage Victrola radios.
The greatest adjustments ended up produced in the resort foyer, which has been absolutely gutted and opened out from quite a few cubbies to just one huge open space with gilded cabinets crammed with liquor bottles, wines and treats.
The bar location has massive windows to acquire in the passing crowd, although bar services is restricted to sale of drink and mixers from at the rear of the primary resort reception.
The Pelham shares the Typical and Journal Street corner with the bustling Ruby Slipper, a well-liked location for boozy breakfasts and brunches. Pelham attendees are provided preferential seating at Ruby Slipper in the morning, a boon when there is commonly a long queue for tables.
Pres Kabacoff's HRI is managing the resort for its proprietors.